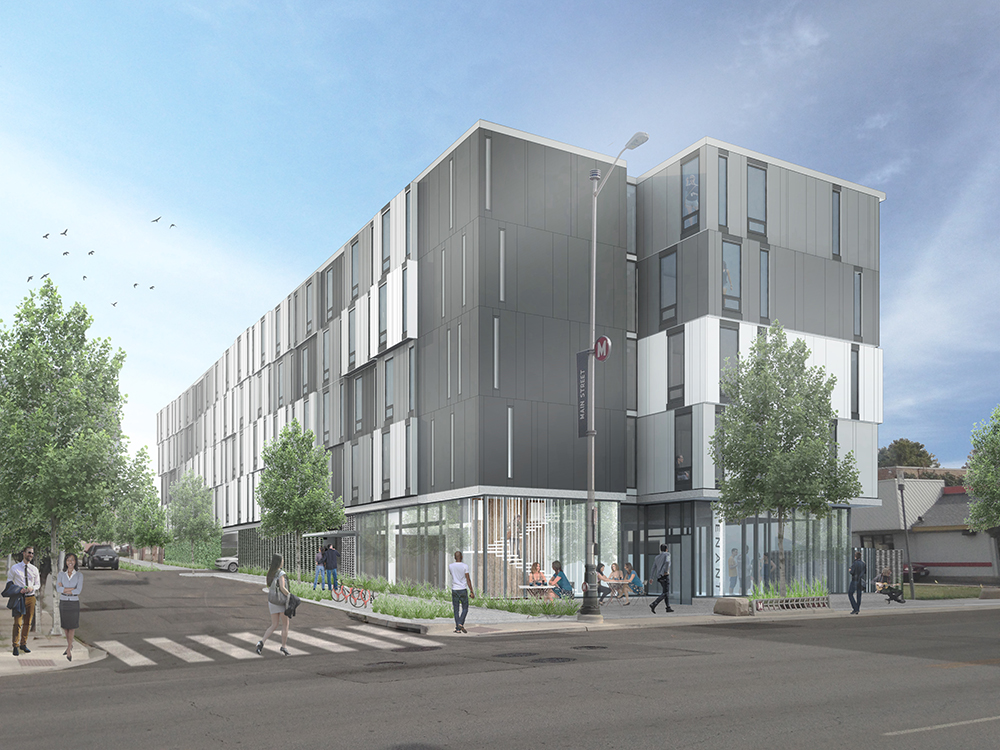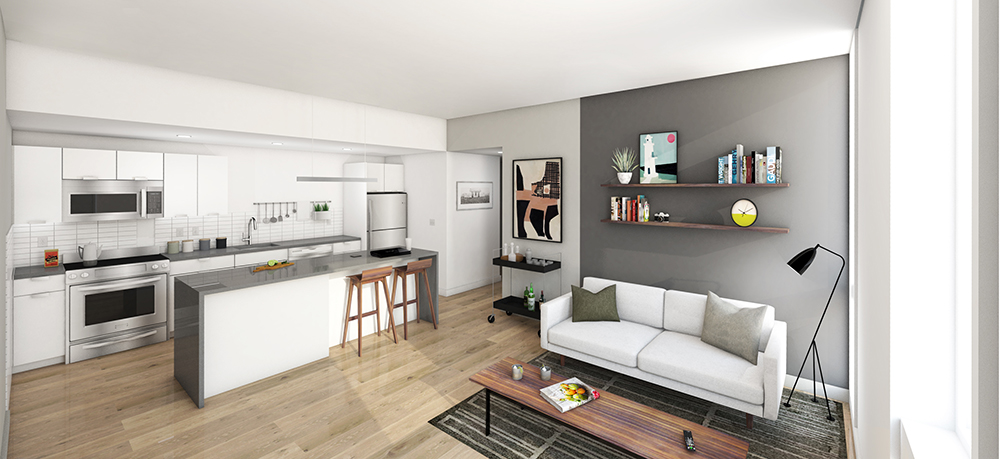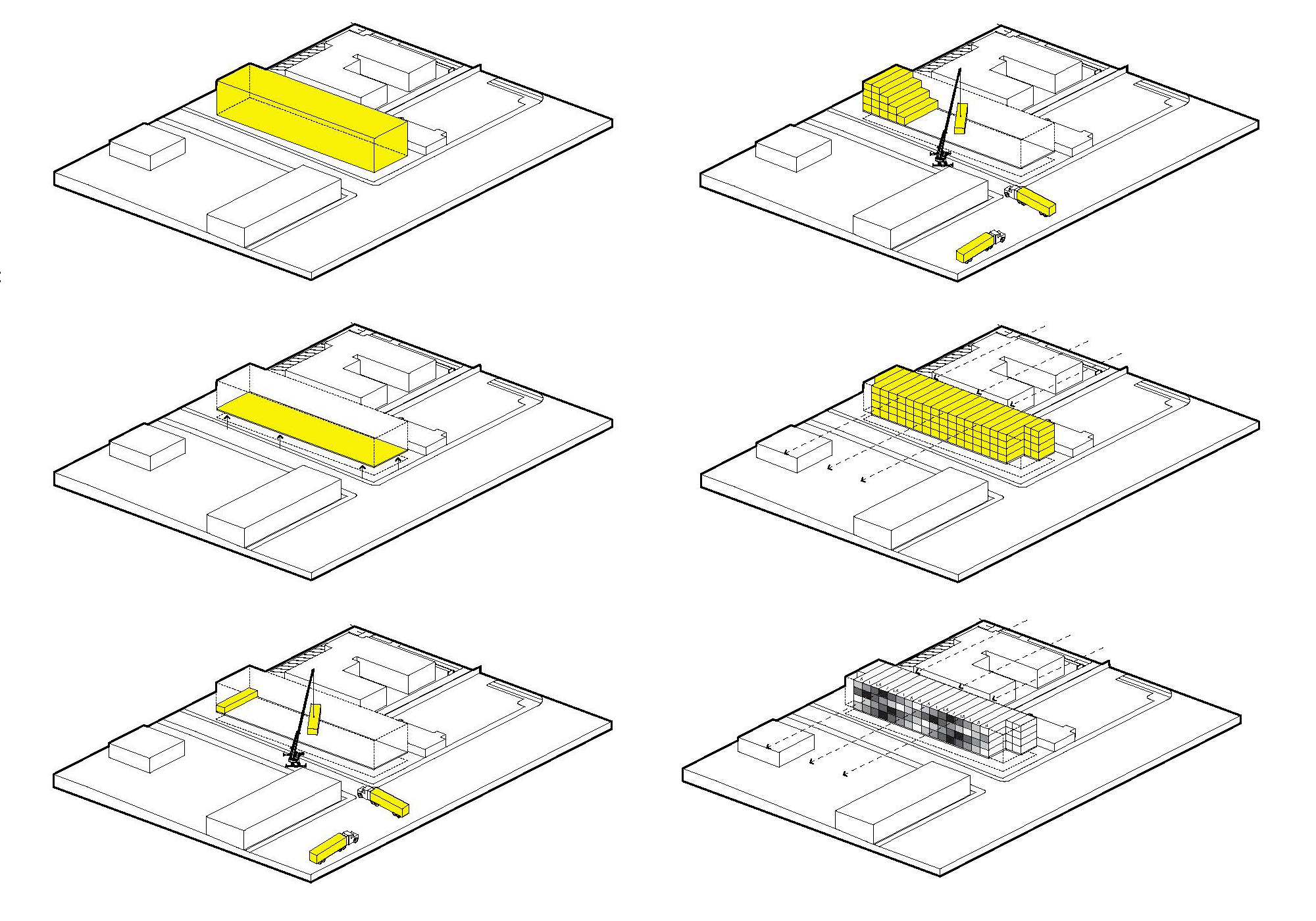 PROJECT INFORMATION
LOCATION KANSAS CITY MISSOURI
SIZE 64,000 SF
COST $8,100,000
OPENED 2017
 
3435 Main is part of a wave of new multi-family housing construction on Main Street in urban Kansas City. Unlike the rest of the residential projects popping up throughout downtown and midtown, however, 3435 Main will be the first multi-story, multi-unit residential project that utilizes comprehensive pre-manufactured unit construction in the region. In fact, the project, developed by Silliman Group, designed by el dorado inc, and constructed by Centric Projects, is one of just a select few in the United States.
Typically reserved for the industrial sector or small-scale utilitarian projects, creating a contemporary, multi-story, mixed-use residential project from modular pre-fab construction has been an exercise in adapting a standard and pushing the creative and technical envelopes. The project has resulted in a highly collaborative approach between el dorado, the construction team, our engineering consultants, and the pre-fab manufacturer (Champion) with their engineering specialists, pushing the industry to think about pre-fab in a highly-advanced way.
Construction of the project began in the summer of 2016. Four stories of pre-manufactured residential "modules" were constructed off-site with interiors completely assembled at the manufacturing facility in York, NE. Upon completion, they were freight shipped on flatbed trucks to the site and, not unlike Lego building blocks, placed one-by-one on a cast-in-place concrete plinth. The building is positioned to take advantage of premium street frontage and, with sloped topography to the east, allows for street-facing commercial and retail opportunities along Main Street. The west façade that faces Main Street offers a generous urban gesture by stepping back a bit, affording a wider sidewalk to activate the potential for outdoor public dining and gathering. Each factory-built module offers residential units that are uncompromised in craft and quality and are combined to create a dynamic building façade that capitalizes on subtle variations within a highly repetitive assembly process. The result contributes texture to an already diverse and eclectic Main Street corridor.
The site, located just north of historic Armour Boulevard in Midtown, is closely connected to a vital mix of small businesses, restaurants and residences, about 20 blocks south of downtown. A transit-oriented mixed-use development, 3435 Main is designed for a new generation of urban dwellers that depend less on cars. Two miles from downtown, one mile from the Crossroads Arts District and Westport, located on two major bus routes with 10 bus stops within walking distance, and situated on Main Street which hosts the initial phase of Kansas City's new streetcar system that will soon extend past the site on its way south to the Country Club Plaza, Brookside and Waldo, the 80-unit development asserts itself as an active participant in a vibrant midtown community that is increasingly bridging the connective tissue of Kansas City's urban fabric.
3435 Main is will host its grand opening in mid-June and Mac Properties will begin leasing units immediately following completion.
CONNECT WITH MIDCOAST
SIGN UP TO STAY UP TO DATE WITH ALL THE LATEST MIDCOAST NEWS